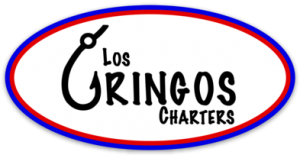 The Fortunate Few would not properly describe the past few weeks.   We continue to see heavy hitters in our industry open their arms to Los Gringos Charters and our brands Gringos Global and Gringo Gear.   When does the momentum slow?  We ask ourselves that very question. What should we do next?  The answer goes back to an old friend's quote. "20 Miles an hour".  We take each day one day at a time.   And we look for ways to improve our services, product reach and connections with those in our community.  Recently, we have had the pleasure of connecting with like minded associates from Florida to San Diego and as far north as Seattle, Washington.  We continue to connect with folks who appreciate our mission.
Thank you Florida Fisherman Magazine, Baja Cantina and various other unnamed support from the angler, tech and financial communities.
We look forward to our latest project. 
Los Gringos Charters
is installing a live-video feed in Cabo San Lucas Marina.  The purpose is twofold: provide updated weather and video of the beautiful marina and to provide an alternative marketing tool for the community.  See you in Cabo!